Understanding Users
Companion is an on-demand personal security mobile app, allowing young women to stay safe while walking home alone at night. Users can requests their friends and family to be their companion by watching over them virtually.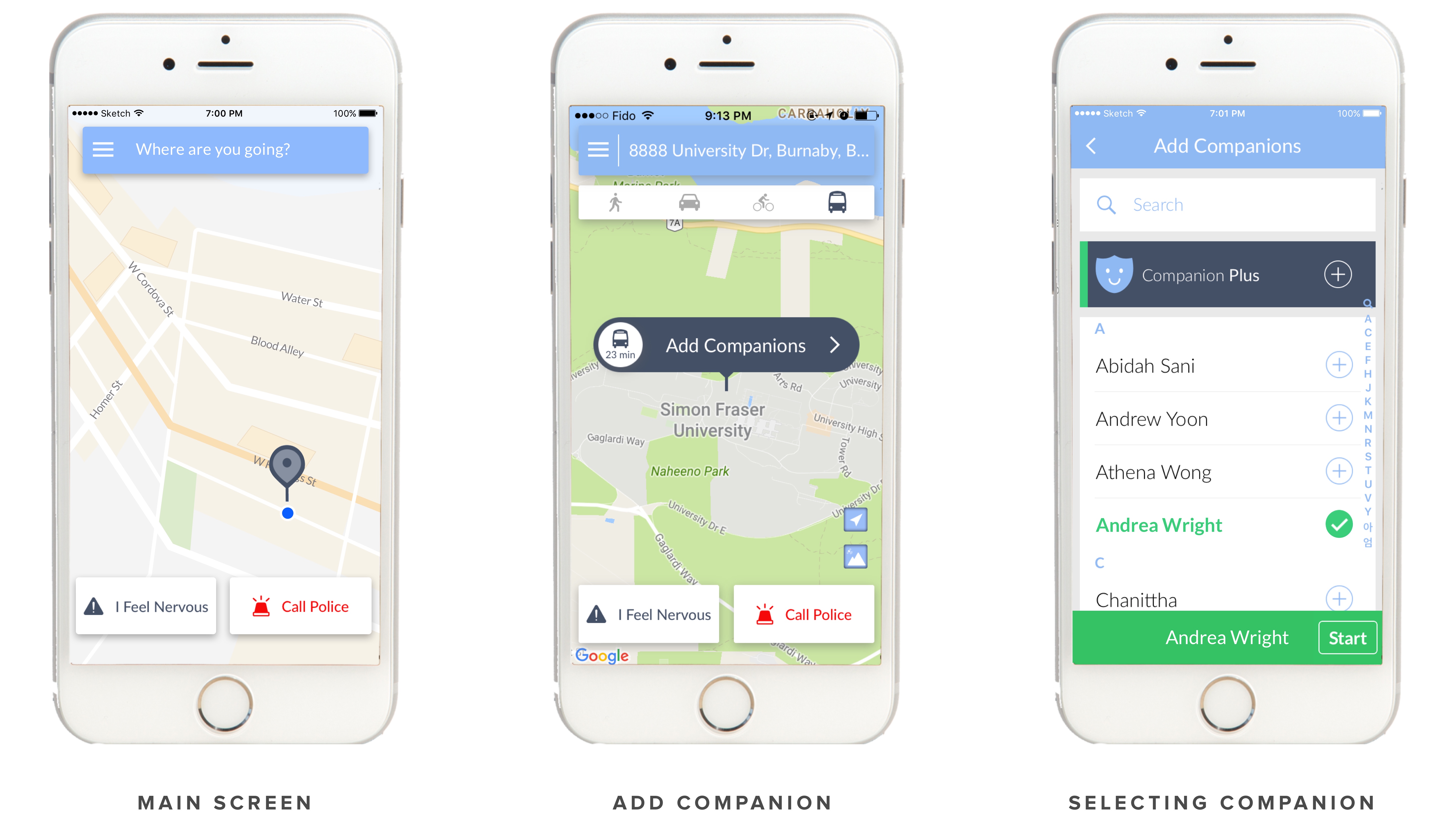 To get a deeper understanding of our user's experience with the current state of the app, we conducted user interviews. All of them mentioned that they have previously had the feeling of being unsafe while walking alone late at night, and would take the safer route from point A to B, regardless of the distance.
Based on the user interview results, we compiled information to created personas that would help guide our design decisions throughout the project.
Primary Persona