Domain + User Research
We began our project by researching the process for newcomers to move to the USA for internship, student exchange, and etc. The research allowed us to form a basic understanding of our users' experience throughout the process. We created a survey to further understand our users and gain deep insights into their experiences. Based on the results, we identified two main pain points during the moving process, which were paperwork for visa applications and settling down when they arrive.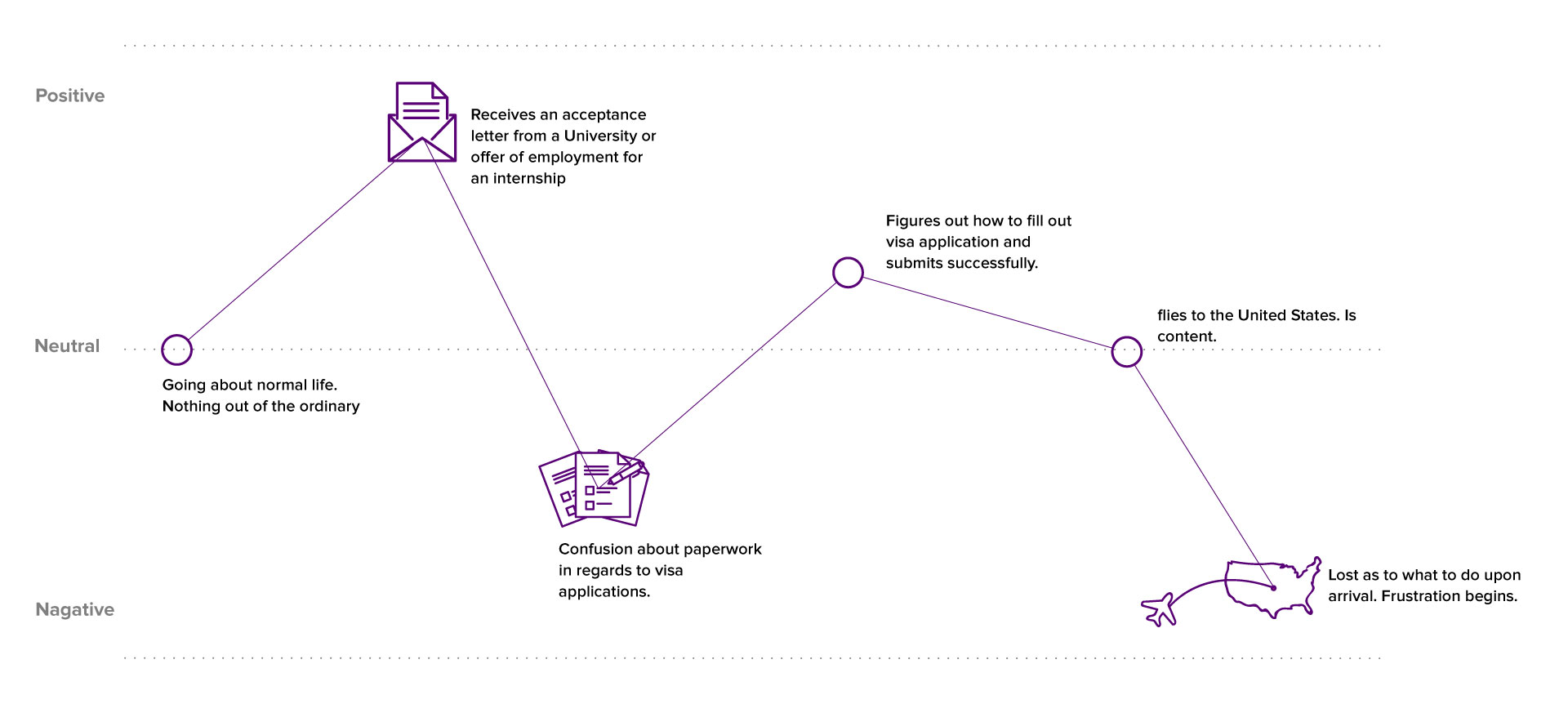 Above figure is the outline of users feelings through the process of pre- to post-USA entry.
The results also showed that 53% of our survey respondents responded with settling into a new city to be the most difficult part about moving from one country to another. As a result, we created a platform to help address any questions newcomers may have upon their arrival in the US, and provide recommendations for both mandatory and interesting things to do according to their needs.